Resident Artists:
Our gallery is home to the studios of three Hudson artists: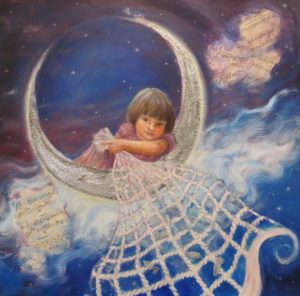 Shannon Casey
Shannon is inspired by people and the stories they tell, from ancient myths to modern tales. She focuses on the figurative with imaginative paintings in oil and acrylic and portraits in pastel, pencil and oil.
See Shannon's work at www.shannoncaseystudio.com.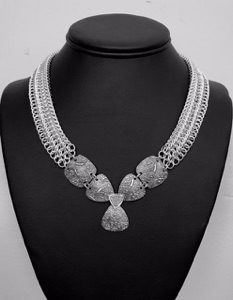 Bellabor Art Jewelry
Dana Giel-Ray turns simple silver wire into intricately woven wearable art. Her style of work is known as chain maille, a ancient method of linking tiny rings to form beautiful earrings, necklaces, and bracelets. She also works with fine silver, gemstones, and enameling.
To see Dana's work, visit: www.Bellabor.com.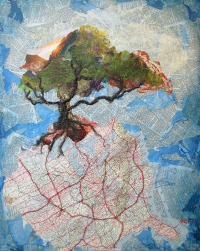 Karen Koch
Karen is mixed media artist who is inspired by nature and nostalgia. Using modern and vintage papers, book pages, and paint with stitching and buttons, she creates colorful art, rich in texture and meaning.
See Karen's work at www.LifeNeedsArt.com.
Guest Artists:
We also feature the work of selected artists, including:
Linda Ackerman of Paper Rose Design – Altered Couture
Linda creates unique fashion art made from high-quality repurposed fabrics and gently worn garments. Each piece is one of a kind, designed and created by Linda.
Dawn Gettig
Dawn is a mixed media artist who enjoys deconstructing teabags and painting on them, usually images of, people, animals, or tea pots. She also makes tiny paintings of birds who are loaded with personality.