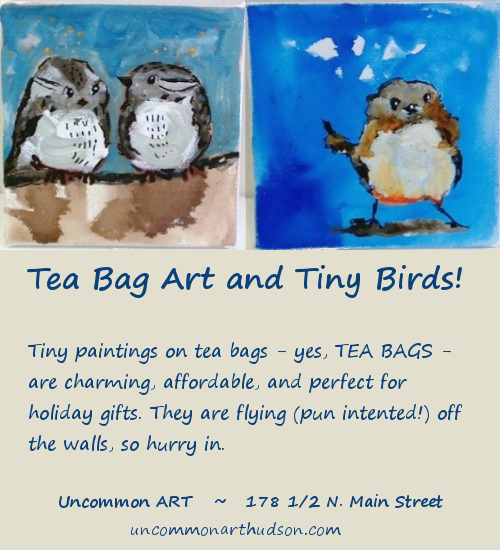 Please help us welcome our guest artist, Dawn Gettig! We are now carrying her tea bag art. Yes, you read that right: she paints right on tea bags! She tells us that when she has finished a cup of tea, she empties the leaves from the bag and lets it dry. Then, gets out her paints and lets the tea bag inspire her. The results are charming animals, people, and – tea pots!
Along with the tea bags, she also paints cute little birds that are loaded with personality. They are absolutely charming, affordable, and perfect for holiday gifts. Her art is flying (pun intented!) off the walls, so be sure to stop in soon and see them.
Dawn's art will be on display through the end of the year.