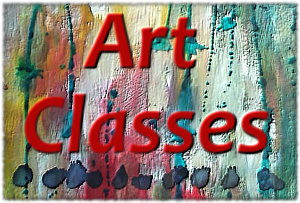 Resolve to be more creative this year and unleash your inner artist!
Sample a variety of art supplies, drop in and draw, or cut and paste with collage. Art classes for children and adults are now open for registration.
We keep class sizes small to allow for plenty of personal attention. Don't miss out – reserve your spot now!
View the entire calendar at http://www.artstudioinhudson.com/events/2017-01/ .
Register at https://squareup.com/store/uncommon-art-llc/
Highlights from our class schedule:
Drop in & Draw on Jan. 11, 2-4pm, $15
Sharpen your drawing skills in black and white and also color. Learn to build strong compositions with solid value relationships. Practice portraits and figure drawing. All skill levels are encouraged to attend. Bring a sketchbook and pencil; all other materials provided.
Art Sampler For Adults, Jan. 18, 7-9pm, $25
Have you ever wondered about the differences between acrylic and oil paints? Or pastels and charcoal? Or what was in that box of supplies you got for your birthday? Use a variety of supplies during this session and let artist Shannon Casey take the mystery out of how to use them. This is a fun and enjoyable class, geared to any skill level. Suitable for students 18 and over.
Art For Home-Schooled Students, Thursdays, 2:00-3:30pm, $25
Hands-on classes explore painting, drawing, and 3D arts with art history woven in. This session is tailored to 6th – 12th graders.
Teen Art Sampler, Saturdays, 2:00-3:30pm, $25
This class for students ages 12 and older emphasizes the building blocks of value, line and perspective. We'll work with a variety of mediums and incorporate study of artists both past and present.
ArtDay After School, Thursdays, 4-5:30, $25
Open your child's mind to an extra helping of creativity with this after school art class. Students will be grouped according to age and will experiment with a variety of mediums — from paint and pastel to found objects. Fee includes supplies.
Setting Intentions for the New Year, Jan. 11, 6:30-9pm, $25
Let's get ready for the New Year by setting our goals, affirmations, and aspirations. We'll make a wallet card that will keep you inspired all year.
Collage Studio, Tuesdays, 7-9pm (except 2nd Tuesday), $12
Bring your collage supplies and let's get gluing! We'll start each week with a brief discussion or technique, then you'll work on your own artwork. All skill levels are welcome. Limited to 6 students. RSVP by noon on Tuesday.
Painting Parties, $33
Gather your friends for some creative fun! No art skill needed!
We make it easy and guide you step by step. Great for girls night out, birthday parties, family outings, church groups. We provide paint, canvas, brushes – you provide refreshments.
Call 216-789-2751 to schedule your party!
Quick Sketch Charcoal Portraits $35
Delight your friends or family with a portrait of you – or them!Portraits are great gifts for the holidays, anniversaries, births, retirements, and more. Your choice of charcoal or pastel.
Call (330) 541-6864 to schedule an appointment.