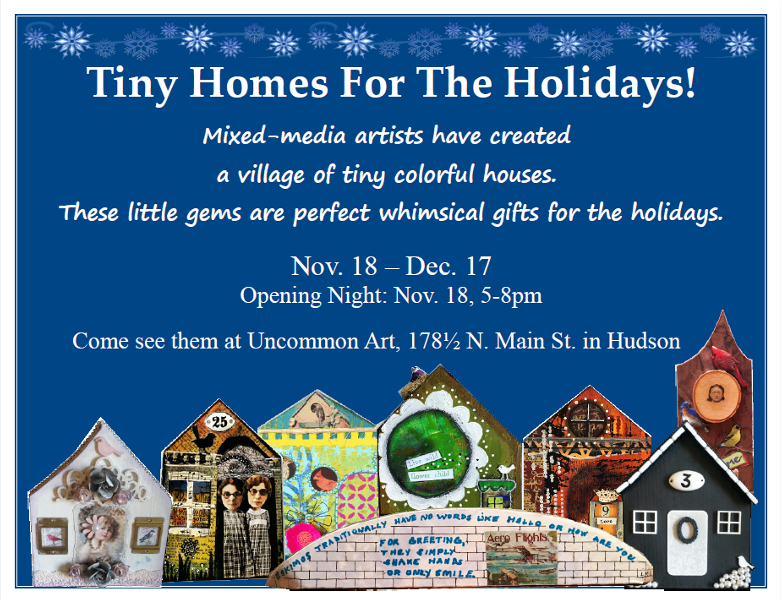 Imagine a village of tiny colorful houses made from wood, silver, paint, buttons, beads, photos, and other goodies. You just have to see them to believe them! These little gems are perfect whimsical gifts for the holidays.
Meet the artists on Fri. Nov. 18th, 5-8pm
See the houses through Dec. 17.
Houses built by:
Jeff Casey
Shannon Casey
Cyndi Duncan
Dana Giel-Ray
Karen Koch
Lorraine McCarty
Mary McVay
Brian Ray
Jane Wetzel
Like us on Facebook: http://www.facebook.com/events/358542651161614/