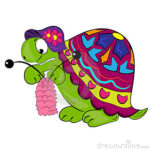 We all have unfinished projects laying around the house, right? You know, those ideas that we started with enthusiasm but gradually stalled and were stuck in a closet: a scarf that is partly knitted; a novel that's halfway through Chapter 3; a painting that needs the final details.
So – here's your chance to get unstuck! On Friday, October 7th, pull out that project that you want to tackle, and join a group of like-minded folks as we make headway on those projects.
The art studio will provide a relaxing, creative environment to get your juices flowing. You bring your supplies, get comfy, and work at your own pace. Feel free to bring snacks or beverages.
If you need a critique or inspiration, we're here to help. And we'll be working alongside you on our own unfinished projects.
Friday, October 7, 7-11pm
Drop in when you can; leave when you need to.
Cost is $10. Register to reserve your spot at
https://squareup.com/store/uncommon-art-llc/item/night-of-unfinished-projects